Below are selected instrumental compositions by Sarah Riskind.
The price for pieces sold here allows you to make copies for each performer, assuming one per part. If questions, email sarah.riskind@gmail.com.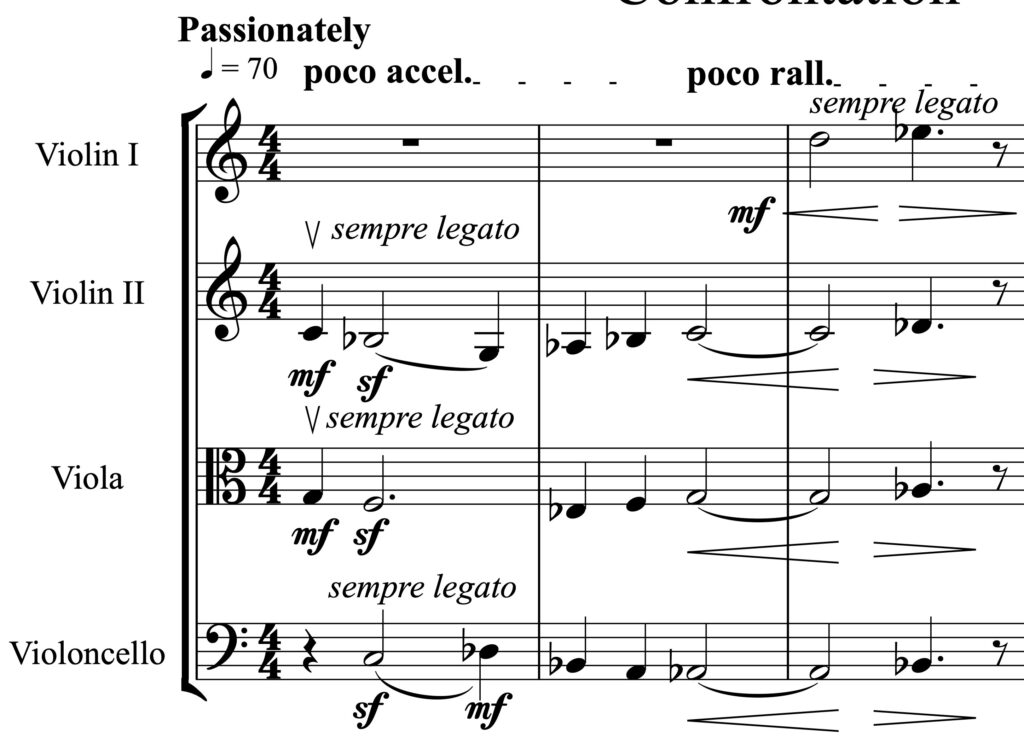 This string quartet features quartal harmonies with an opening chorale and a mixed-meter B section.

Recorded in Dublin, New Hampshire, at the world premiere performance as part of the 2018 Walden School Faculty Commissioning Concert in July 2018, featuring a performance by the International Contemporary Ensemble (ICE). This trio for violin, saxophone, and piano grew out of a modal theme that resembles both the octatonic scale and the Phrygian dominant scale (common in Jewish music). It begins cautiously and ends in a lively dance with frequent metrical shifts that culminate in a wild ascent.