Originally from the Boston area, conductor and composer Sarah Riskind is the Music Director of the Baroque Artists of Champaign-Urbana and the Director of Choral Activities/Assistant Professor of Music at Eureka College in central Illinois. She leads the Eureka College Chorale, Chamber Singers, and instrumental Chamber Ensemble, as well as teaching courses in composition, improvisation, musicianship, and conducting. In 2023, she received the T. A. Abbott Award for Faculty Excellence from the Higher Education and Leadership Ministries of the Disciples of Christ, with which Eureka College is one of fifteen associated institutions.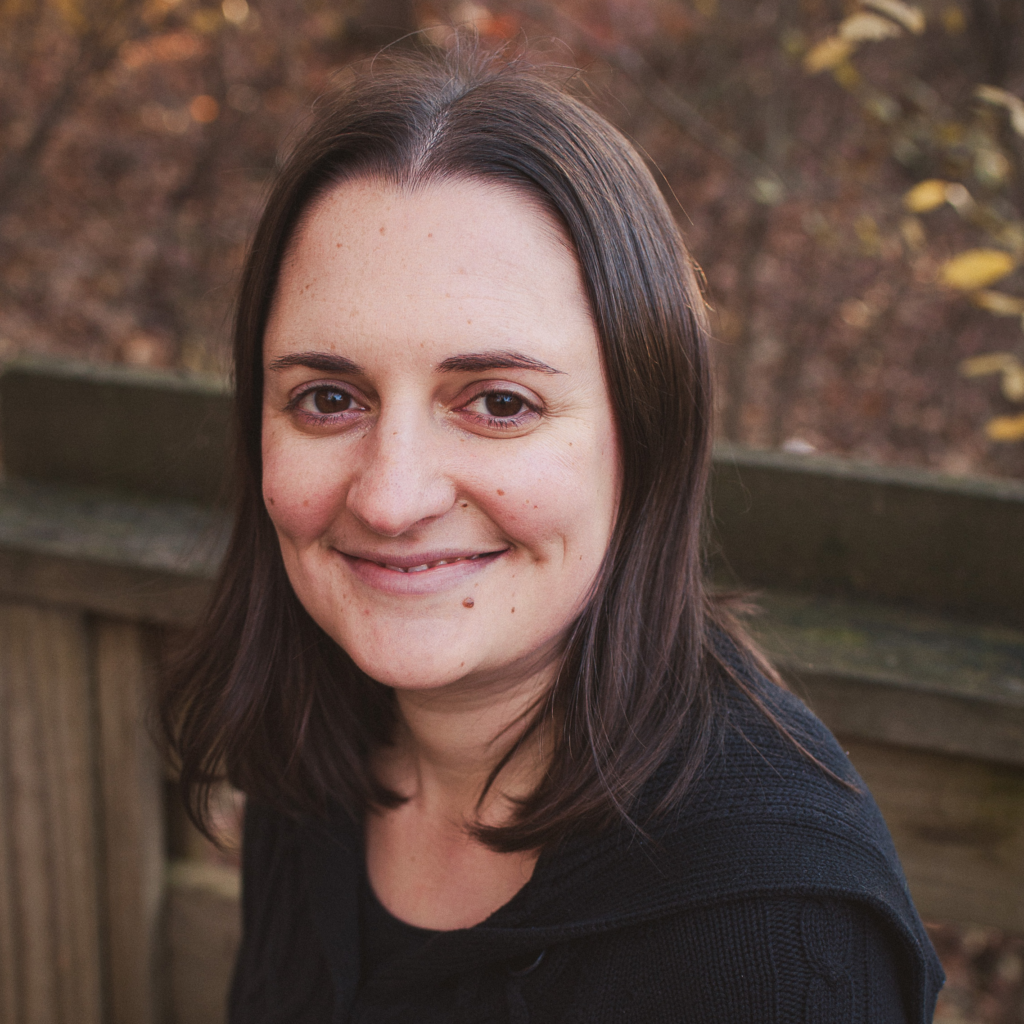 Riskind was a long-time faculty member and choral director at The Walden School Young Musicians Program, an inspiring summer program in New Hampshire for creative musicians ages 9-18. She has written chamber music for the Quince Contemporary Vocal Ensemble, Hub New Music, the International Contemporary Ensemble, and Ensemble Dal Niente as part of the Walden School Faculty Commissioning Project. Many of her choral works are settings of Jewish texts, such as Psalm of the Sky for TBB chorus, violin, and piano, which was premiered in 2020 as part of the Creative Commissions Project at the Cincinnati Conservatory of Music. Her compositions are available on her website and featured in the contemporary choral music catalogue Project Encore.
As a presenter and clinician, Riskind specializes in Renaissance polyphony, Sephardic and other Jewish music, musicianship training, and choral improvisation. In a 2021 Walden Online Workshop entitled Chromaticism in Renaissance Music: What living musicians can learn from Gesualdo and friends, she discussed wide-ranging uses of musica ficta and guided the multi-generational participants in composing with similar techniques. In 2022-2023, her grant-funded workshops with Eureka College colleague Dr. Adriana Martínez provided Illinois teachers with repertoire ideas and teaching techniques on Jewish choral music and choral improvisation.
In addition to choral conducting, composition, and singing early music, Sarah Riskind is a fiddler and vocalist in the Peoria-based traditional Irish band Turas. She holds a DMA in Choral Conducting from University of Washington, an MM in Choral Conducting from University of Wisconsin at Madison, and a BA in Music from Williams College.